Quote of the Day
Thomas A. Edison
"Many of life's failures are people who did not realize how close they were to success when they gave up."

How to of the Day
How to Get Rid of Milia
Milia are tiny white bumps that can afflict your skin at any age, though they are most common in infants. Milia pose no threat to you and are mostly a cosmetic annoyance. In most cases, they will go away on their own. If they are really bothering you, however, there are a few things you can do to encourage the process and speed it up. Try some home remedies or consult a skin-care professional to begin your journey towards brighter skin!

"Make it Tonight" - EatingWell
Coming Soon Movies
Sicario: Day of the Soldado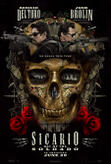 Opens Friday, Jun 29, 2018
Federal agent Matt Graver (Josh Brolin) calls on the mysterious Alejandro (Benicio Del Toro), whose family was murdered by a cartel kingpin, to escalate the war in nefarious ways. Alejandro kidnaps the kingpin's daughter to inflame the conflict.

Uncle Drew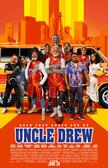 Opens Friday, Jun 29, 2018
Desperate to win the Rucker Classic street ball tournament and the cash prize, Dax stumbles upon the man, the myth, the legend UNCLE DREW (NBA All-Star Kyrie Irving) and convinces him to return to the court one more time.

The First Purge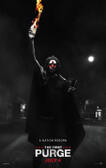 Opens Wednesday, Jul 4, 2018
To push the crime rate below one percent for the rest of the year, the New Founding Fathers of America (NFFA) test a sociological theory that vents aggression for one night in one isolated community.

Ant-Man and the Wasp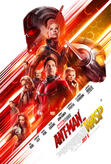 Opens Friday, Jul 6, 2018
Approached by Hope van Dyne and Dr. Hank Pym, Scott Lang once again dons the Ant-Man suit to fight alongside the Wasp. The mission soon leads to secret revelations from the past as the duo finds itself in an epic battle against a powerful enemy.

Hotel Transylvania 3: Summer Vacation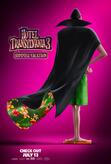 Opens Friday, Jul 13, 2018
Dracula falls for a mysterious woman while on a cruise ship.

Skyscraper (2018)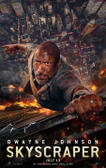 Opens Friday, Jul 13, 2018
A man must save his family from a burning skyscraper.

The Equalizer 2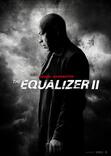 Opens Friday, Jul 20, 2018
Robert McCall returns to deliver vigilante justice.

Mamma Mia! Here We Go Again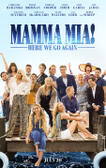 Opens Friday, Jul 20, 2018
Pregnant Sophie finds out more about her mother's past.