How to of the Day
How to Throw a Fourth of July Party
The Fourth of July is always a fun and festive time. Warm summer weather, cookouts with friends and family, and fireworks all make the day memorable. With a few simple decorations and picnic friendly food, you can organize your own Fourth of July celebration to commemorate this patriotic holiday.

"Make it Tonight" - EatingWell
Arts & Life : NPR
In 'Baby Driver,' The Action, The Script And The Music Go Full Throttle
"This is a squealing-tires symphony that owes more to Jacques Tati ... than to Justin Lin or Michael Bay," says critic Chris Klimek.

For The First Time, Chinese Dissident Ai Weiwei Views His Work In The U.S.
For the first time, Chinese artist Ai Weiwei will see his Lego portraits of political prisoners and fellow activists on display at the Hirshhorn Museum in Washington, D.C. Ai Weiwei was under house arrest in China when the work was installed at Alcatraz.

'The Strange Death Of Europe' Warns Against Impacts Of Immigration
NPR's Robert Siegel talks to Douglas Murray about his new book, The Strange Death of Europe: Immigration, Identity, Islam. He argues that European civilization is dying as a result of immigration.

Documentary Giant Albert Maysles' Last Film, 'In Transit,' Is Still In Limbo
Before he died, Maysles (who also made Grey Gardens) said In Transit was his "dream film." But questions about who owns the rights has made it difficult to see.

'What Would You Do?' Author Wants To Stop Sensationalizing The Donner Party
In The Best Land Under Heaven, Michael Wallis chronicles the saga of a band of pioneers who resorted to cannibalism after getting stranded en route West. He says "there's so much more" to the story.

Coming Soon Movies
Spider-Man: Homecoming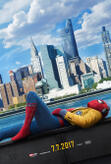 Opens Friday, Jul 7, 2017
A young Peter Parker/Spider-Man (Tom Holland), who made his sensational debut in Captain America: Civil War, begins to navigate his newfound identity as the web-slinging superhero in Spider-Man: Homecoming.

War for the Planet of the Apes
Opens Friday, Jul 14, 2017
Soldiers battle Caesar and his army of intelligent apes.

Wish Upon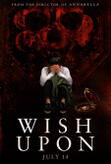 Opens Friday, Jul 14, 2017

Dunkirk (2017)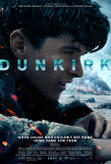 Opens Friday, Jul 21, 2017
Allied soldiers from Belgium, the British Empire, Canada and France are surrounded by the German army and evacuated during a fierce battle in World War II.

Valerian and the City of a Thousand Planets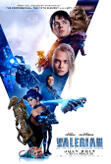 Opens Friday, Jul 21, 2017
A dark force threatens Alpha, a vast metropolis and home to species from a thousand planets. Special operatives Valerian and Laureline must race to identify the marauding menace and safeguard not just Alpha, but the future of the universe.

Girls Trip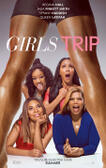 Opens Friday, Jul 21, 2017
When four lifelong friends—Regina Hall, Queen Latifah, Jada Pinkett Smith and Tiffany Haddish—travel to New Orleans for the annual Essence Festival, sisterhoods are rekindled and wild sides are rediscovered.

Atomic Blonde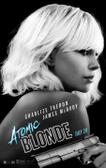 Opens Friday, Jul 28, 2017
Sent alone into Berlin to deliver a priceless dossier out of the destabilized city, Agent Lorraine Broughton (Theron) partners with embedded station chief David Percival (James McAvoy) to navigate her way through the deadliest game of spies.

The Emoji Movie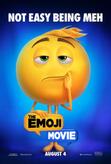 Opens Friday, Aug 4, 2017
Three emojis embark on an epic adventure through a phone.