Sports : NPR
Kareem Abdul-Jabbar Writes About His Friendship With Coach Wooden
NPR's Lulu Garcia-Navarro talks to writer and sports legend Kareem Abdul-Jabbar about his book, Coach Wooden and Me, about his 50-year relationship with his UCLA basketball coach John Wooden.

Cloud Computing Pulls Upset Win At Preakness, Ending Triple Crown Hopes
In the final strides of a surprise win, Cloud Computing nosed ahead of Classic Empire to claim the second jewel of the Triple Crown on Saturday — upsetting the favorite, Always Dreaming.

Saturday Sports: NBA Finals, Tom Brady's Concussions
NPR's Scott Simon talks with Howard Bryant of ESPN about a possible rematch between the Cleveland Cavaliers and the Golden State Warriors, and revelations about Tom Brady's concussions.

Nashville Goes Nuts For Hockey And The Predators
A decade ago, the NHL's experiment with hockey in Nashville, Tenn., was in trouble. Now "Smashville" fans are in love with the Predators, who are playing in their first Western Conference finals.

Baseball Player David Ortiz On Being 'Big Papi'
David Greene talks with legendary baseball player David Ortiz. His career includes three World Series wins with the Boston Red Sox. Ortiz retired in 2016 and is out with a new memoir.

"Make it Tonight" - EatingWell
Coming Soon Movies
Pirates of the Caribbean: Dead Men Tell No Tales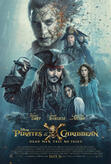 Opens Friday, May 26, 2017
Deadly ghost pirates are determined to kill every pirate at sea... including Captain Jack Sparrow.

Baywatch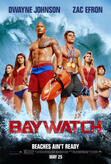 Opens Thursday, May 25, 2017
Devoted lifeguard Mitch Buchanan butts heads with a brash new recruit. Together, they uncover a local criminal plot that threatens the future of the Bay.

Captain Underpants: The First Epic Movie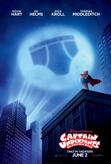 Opens Friday, Jun 2, 2017
A hypnotized man becomes the superhero Captain Underpants.

Wonder Woman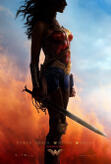 Opens Friday, Jun 2, 2017
An Amazon princess becomes the superhero Wonder Woman.

It Comes at Night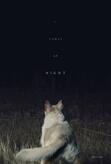 Opens Friday, Jun 9, 2017
Two families try to keep evil at bay during the apocalypse.

Megan Leavey
Opens Friday, Jun 9, 2017
MEGAN LEAVEY is based on the true life story of a young marine corporal (Kate Mara) whose unique discipline and bond with her military combat dog saved many lives during their deployment in Iraq.

The Mummy (2017)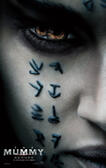 Opens Friday, Jun 9, 2017
An ancient queen is awakened from her crypt beneath the desert, bringing with her malevolence grown over millennia, and terrors that defy human comprehension.

47 Meters Down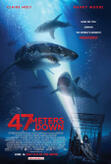 Opens Friday, Jun 16, 2017
Two sisters vacationing in Mexico become trapped in a shark cage on the ocean floor. As their oxygen starts to run out and with great white sharks circling them, the sisters must find a way to get to the surface alive.